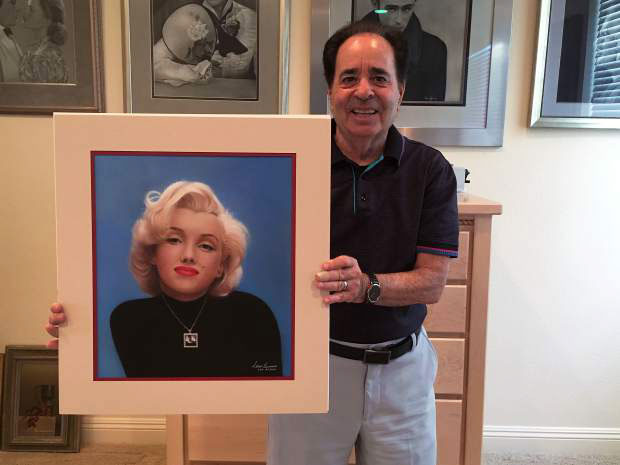 by Kael Newton, Intern with The Union
Allan Berman's life flashed before his eyes, and what he saw would become his greatest work.
Berman, who has lived in the Penn Valley area since retiring in 1998, had been driving up to Grass Valley in January 2015 with his wife Janie to have dinner, when an oncoming driver swerved into their lane, colliding with the car head-on. The collision, which had been caused by a deer entering the roadway, was horrific.
Berman and his wife suffered significant, though non-life threatening, injuries. The other driver, a 69-year-old woman, sustained injuries that would keep her in the hospital for several weeks, although she would eventually recover.
"It was almost like slow motion, and I remember thinking to myself, 'Is this it?'" Berman said of the crash.
Although initially he felt no significant signs of outward injury, Berman soon developed severe pain in his neck that would keep him in physical therapy for six months. For Berman, this was far more than merely a physical trauma; the inability to create art was emotionally debilitating as well.
The trauma of the crash ended up being the trigger that launched Berman to the greatest heights of his career. Following his recovery, Berman would go on to paint portraits of John F. Kennedy and Marilyn Monroe that represent the greatest of his already impressive portfolio.
Berman is a lifelong artist, since his first visit to the DeYoung Museum when he was 10 years old. But family life, raising four daughters in the Bay Area, made it difficult to support himself and his family solely through his art. Thus, for most of his life, despite extensive training in oil and pastel painting from a master painter, Berman did not pursue art professionally.
It wasn't until 1997 that everything changed. Berman's father, mentor Roberto Lupetti and a close friend all passed away, and a change had to be made. Despite heading a highly successful business, without art in his life Berman said he lacked joy and creativity.
"I wasn't painting, I was just working, working, working; I lost all my creativity," he said.
It was this malaise, as well as urging from both his father and mentor, that led Berman to relocate to Penn Valley and take up painting full time.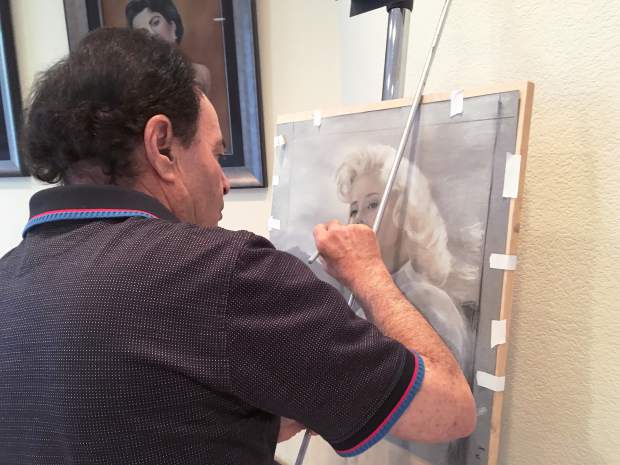 In the years that followed, Berman won numerous awards and becoming a renowned pastel painter in classical realism. He has been described as the "better-than-life" artist for his incredibly realistic depictions, and yet even with the accolades he never felt that he had achieved his life goal of creating his absolute best work.
"I wanted to be the very best that I possibly could," said Berman in reflecting on the period leading up to his discovery of a JFK photograph that inspired his portrait of the iconic figure. The photograph depicts Kennedy appearing to pray; Berman said that the emotion in the piece "really spoke to me."
Berman, now 74, said after the devastation of the car crash nearly 18 months ago, and the painful stretch that followed, he crafted "Forever Marilyn," a portrait of the famous actress and cultural icon.
The striking visage of Monroe, after a protracted struggle to acquire the rights to do so, is set to be released for sale to the public in the quantity of 250 copies, more than 40 of which have already been purchased.
"After (the crash) happened," he said, "it just kind of brought me to the next level in my art."
Read full article at TheUnion.com